"I'm still waiting for my apology."
This article under maintenance and has not been finished yet.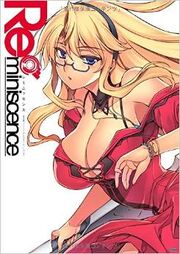 Reminiscence is a compilation artbook drawn by Kim Kwang Hyun, the illustrator of the Freezing series. It contains all previous Volume Covers and coloured manga pages from 2006-2014. It was released on March 3, 2015.
Image Gallery from Artbook
Edit
The artbook shares its name with Chapter 20 of the manga.
Ad blocker interference detected!
Wikia is a free-to-use site that makes money from advertising. We have a modified experience for viewers using ad blockers

Wikia is not accessible if you've made further modifications. Remove the custom ad blocker rule(s) and the page will load as expected.