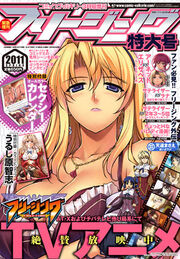 Freezing - Giant Issue (フリージング特大号 ; Furījingu Tokudai-gō) was a special omake gaiden edition of Freezing. It featured gaiden chapters of the manga and character profiles for the anime.
The Giant Issue (特大号) special issue (号増刊) of Freezing (フリージング) was published by KTC, under their Valkyrie Comics (コミックヴァルキリー) imprint, on 2011-02-25, for the month of March (3月), as the Comic Valkyrie 2011 Spring issue.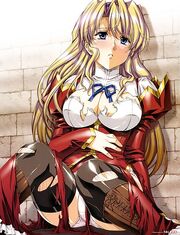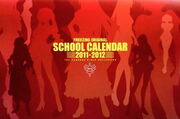 Included in the packaged issue:
Omake gaiden manga issue
large poster of Satella by pin-up artist Urushihara Satoshi
large 2011 sexy calendar of Pandoras in pin-up poses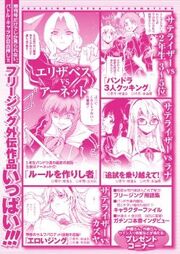 Included in the gaiden omake issue:
External links
Edit
Ad blocker interference detected!
Wikia is a free-to-use site that makes money from advertising. We have a modified experience for viewers using ad blockers

Wikia is not accessible if you've made further modifications. Remove the custom ad blocker rule(s) and the page will load as expected.