WARNING
This page contains references and items which are deemed as "Mature Content". Please be advised that this is for +18 years, and read at your own discretion.

Freezing wiki Admin team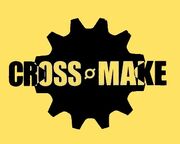 Cross Make (クロス・メイク) is a series of hentai doujinshi anthologies released at Comiket (Comic Market) in Tokyo, by the doujin circle CDPA. The series contains parodies of manhwa written by Lim Dall Young. The writer for the doujinshi is Moonzero (Lim Dall Young). The artists whom had drawn the doujinshi are Anicd, Milkcow, Eldo and Bear. The series contains several Freezing parodies, in the Eroizing series.
Spin-off volumes
Edit
Ad blocker interference detected!
Wikia is a free-to-use site that makes money from advertising. We have a modified experience for viewers using ad blockers

Wikia is not accessible if you've made further modifications. Remove the custom ad blocker rule(s) and the page will load as expected.